What will be happen after end of Reliance Jio Unlimited Free Service on 31st March 2017 ? I think question of this Ans is clear now. On Tuesday Reliance Industries chairman and Managing Director Mukesh Ambani announced Jio Prime membership Plan for initial 100 million Jio customers. So Guys Lets Proceed the complete Jio Prime Registration Process in Details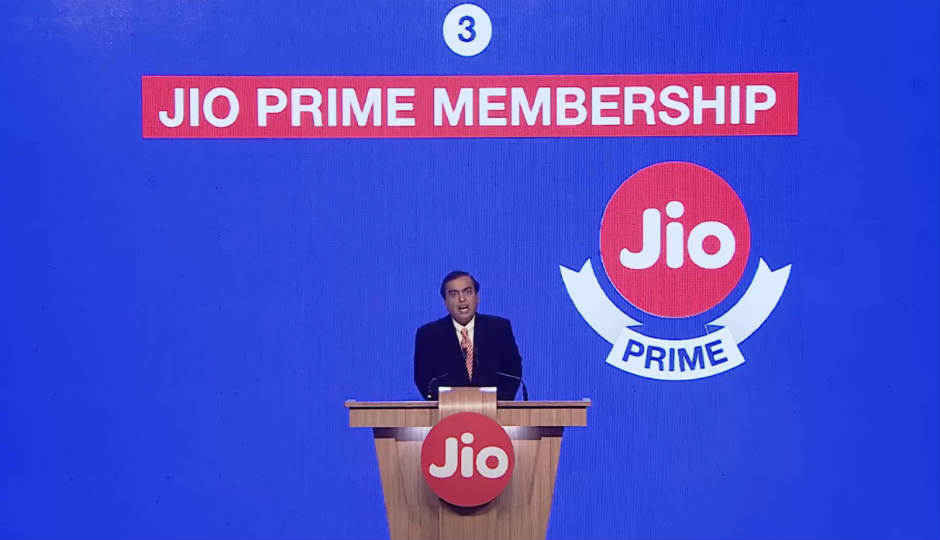 Under this plan for Prime Membership you have to pay Rs. 99 for one year. After getting the prime membership, you need to recharge with Rs. 303/month for the next 12 months which will offer you 30GB 4G data monthly with free voice calling
Some Key Points Of Jio Prime Membership Scheme:-
If you are Confused about Jio Prime Scheme then don't worry guys here's everything you need to know about the new 'Jio Prime' subscription scheme with point to point.
First of all Jio Prime Membership is two stage process.
First, you need to subscribe for membership for one year at Rs. 99
Secondly, you need to Recharge Jio Prime Offer peck Rs. 303 every month and you will get 30GB 4G data(1gb per day) monthly with free voice calling, Roaming, SMS, free Jio premium apps, Daily unlimited data between 2AM to 5AM

Jio Prime subscription offer will be limited only to the existing 100 Million subscribers. Plan would be open for subscription from 1st March to 31st March, 2017.
Have a Look:- My Vodafone App: Play Hunt and Heart win upto 1.7GB free Data
Jio Prime Registration Process: How to Become a Jio Prime Subscriber:-
For Jio Prime Membership first you have need to download MyJio App or Visit Jio.com
Login/ signup your Jio Account.
In Homepage you will see a "Jio Prime Membership Banner", Click that option.
Now, Pay Rs 99 using your Jio money wallet or debit/ credit cards or Net banking.
After successful payment you will become a Jio's Prime Member for complete one year.
See:- Reliance Jio DTH plans: pecks, Launch date, Set Top Box Leaked Image
What happens if I do not Subscribe for Jio Prime Membership?
If you choose not subscribe for Jio Prime Membership, you Jio Sim will ported to postpaid or prepaid plan and will have to pay for data and other services, but not voice calls (including on roaming) i. e If you recharge Rs.99 you will get one year prime membership and Free Voice call remain Continue(Not Data offer) . And for Data offer you have need to Recharge Rs. 303/month
Reliance Jio VoLTE phone at Just Rs. 1299: Full Specification, Features Launch date, Image